Saturday, 3 September 2011
Paris, France.
With the serenity restored, the Grand Orient of France is preparing for the presidential campaign. However, Guy Arcizet told
Le Figaro
that "we will not take any position and certainly not say whom to vote." In the same vein, Arcizet added that "we will ask Republicans, left and right, a real political philosophy without compromise."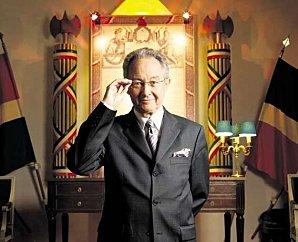 According to
Le Figaro
, "a relative kindness toward Sarkozy meant his re-election." Also, the French daily speaks about the disputes with the French Archbishop and recalls that the Grand Orient of France adopted the "Charter of Values" condemning religious interference in state affairs.
GOdF is focused on poverty, social exclusion, youth (excluded from the debates and hear only when being violent) and on Europe (resumption of contacts with the Grand Orient of Belgium to provide a lobby for democratic values ​​in the European Community). Today, the Grand Master receives foreign delegations in Paris, arriving from around the world for the ending session of the annual general Assembly.